We use Technology in every Lesson
Allowing our Coaches to identify and measure your swing flaws for quick improvement.
GOLFTEC provides you with access to advanced golf training technology including motion measurement and video analysis that is rarely available to the average golfer. These tools allow our coaches to measure your swing accurately and identify key areas of improvement. Our coaches then build a custom lesson plan for your improvement based off of the data collected from your Swing Evaluation. As progress continues, we constantly measure your swing in every lesson, showing you a clear path of improvement.
We use our own custom-built software, TECswing, to accurately measure how a golfer moves.
Ball flight is captured by launch monitors that measure the spin, loft and speed of the ball at impact for accurate ball flight characteristics.
We have built custom high speed HD cameras to capture golf swings for playback in slow motion to show your swing in a whole new light.
We have a unique user interface for practicing indoors which allows you to capture and replay each swing in slow motion or frame by frame without ever leaving the hitting mat.
Technology feeds data into our software:
GOLFTEC's proprietary TECSWING software integrates motion measurement and video into one interface that the coach uses to identify problems and illustrate key areas for improvement.
Our powerful TECSWING software is also available for our coaches to take on-course so you can instantly see your swing on the course during playing lessons.
Club Fitting at GOLFTEC is managed with our proprietary TECFIT software that integrates launch monitor data with a library of available clubs from all the major manufacturers to find your ideal match.
Saving strokes on the green is very important so we have developed TECPUTT software to measure your putting starting direction, aim, path and loft so coaches can identify areas of improvement in your putting.
Our Coaches use that data to build a game plan
Your Coach analyzes your current swing by combining information from motion measurement, video capture and the launch monitor to identify the key areas in need of improvement. During this 60-minute Swing Evaluation, you and your Coach discuss where your game is now and where you'd like it to be.
Game Plan FOR Improvement
Your GOLFTEC Coach uses your Swing Evaluation data to create a Game Plan for improving your golf game that incorporates lessons, practice and club fitting. This plan is tracked and managed with your coach and is accessible online through the GOLFTEC CLUBHOUSE.
The GOLFTEC CLUBHOUSE
The hub for students to view lessons, drills, reviews, schedule lessons & more.
One of the best tools for students is the ability to access your instruction any time online. The CLUBHOUSE is GOLFTEC's exclusive online access tool for accessing all your golf lessons, Coach notes and instruction, suggested drills as well as the ability to schedule future lessons and practice, refer your friends and share your lesson videos via social media, email and text messages.
SwingTRU: Generating Golf Swing Big Data
The most comprehensive fact-based swing study ever conducted.
Having collected data from millions of golf swings during this time, our mission was to make sense of that powerful information and provide a fact-based analysis of how body positions within the swing correlate to skill level.

Find the Closest GOLFTEC Improvement Center
Use Your Location
GOLFTEC Center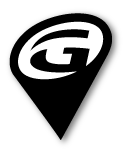 GOLFTEC Center
coming soon
Find Centers Near