Our students are excited to share their lesson & fitting results
The improvement our Coaches see every day from our dedicated students is amazing.
When you read the real life reviews you'll see golfers just like you who have improved their games at GOLFTEC. With lessons and club fittings from GOLFTEC, they have met and exceeded their golf goals.
Student Stories
Making the Turn
Making the Turn presented by GOLFTEC chronicles the golf journey of GOLFTEC students wanting to play better golf. The series examines their passion and dedication to the game of golf, the relationships they build with their coaches and local communities, and the impact golf has on their lives.
We're welcoming you back to golf responsibly
You'll notice policy and procedure changes to help you enjoy your return
During these difficult times, we hope golf has provided a much needed distraction, whether that's playing under new guidelines, swinging a club in your backyard, or watching rerun tournaments on TV.
Thanks to an incredible effort to develop new safety procedures, when it's the right time for you to start working on your game again, we're ready for you to visit one of our GOLFTEC locations.
Major improvement starts here.
At GOLFTEC, we know what it takes to play your best golf. We use technology and facts - not opinion - to give customized golf lessons and club fittings that help students score lower and play consistently better.
Ready to Get Started? Schedule a Swing Evaluation or Club Fitting with a certified personal coach local to you.



Everything You Need to Improve
Technology that measures key body movements, unmatched data on the golf swing, video practice and more. At GOLFTEC, you have every tool you need to improve your entire game.
7 Strokes Improvement
On Average
14278338
Lessons Taught
241 Centers Worldwide
You can engage with GOLFTEC on our social channels
We have multiple ways you can continue to work on your game outside of our bays and engage with the GOLFTEC online community!
GOLFTEC on Golf Channel
Weekly Appearances
GOLFTEC has teamed up with Golf Channel to provide instruction and equipment tips on live broadcasts, featured shows and GolfChannel.com – centered around the invaluable data we've gathered since 1995 that can be used to improve your game.
Find the Closest GOLFTEC Improvement Center
Use Your Location
GOLFTEC Center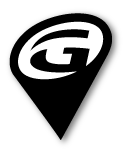 GOLFTEC Center
coming soon
Find Centers Near