The GOLFTEC CLUBHOUSE is Open!
Your access to GOLFTEC anywhere you want to continue your improvement.


The official app and website for GOLFTEC Students:
Access to ALL of your past lessons, drills, and Coach analysis

A new, easier scheduling system to book out your lessons and practice.

Refer your friends by sharing a single link

Share your lesson and drill videos with your friends via social media, email and text

Watch exclusive golf instruction videos and tips
Take a Tour
of the CLUBHOUSE


ALL of your past lessons, drills and Coach analysis are now available
Accessing your past lessons have never been easier! Your most recent videos are always available, but now you can retrieve past lessons from your archive whenever you want. Click any past lesson to retrieve it and an email will alert you when it's available to watch. With CLUBHOUSE, you have unprecedented access to your recorded swings, Coach analysis, drills and notes!


Easy Scheduling System
Our CLUBHOUSE scheduling system has been designed to easily schedule lessons, club fitting or practice with your Coach. See all available days and times to quickly book out your lessons with a few clicks!


Share Your Progress
Collaborate with your friends about your game improvement! Easily share your swing videos and recommended drills on social media or through text, chat and email.


Simple Referrals
Setting your friends up for success has never been easier! Earn rewards for yourself and your friends by sharing your personalized Refer a Friend link via text, email and social networks. They take a lesson or club fitting, you both earn rewards!


Exclusive Content
From equipment reviews to articles, news, drills, tips and golf instruction, get access to exclusive content only available to GOLFTEC CLUBHOUSE members! Anyone can sign up and become a CLUBHOUSE member!


There is more to come...
As the CLUBHOUSE grows we'll be adding new features and resources for GOLFTEC students to take advantage of in their pursuit to play better golf. Login to the site, download the app and keep your eyes open for regular updates!
Find the Closest GOLFTEC Improvement Center
Use Your Location
GOLFTEC Center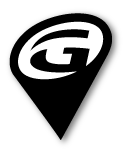 GOLFTEC Center
coming soon
Find Centers Near