Buy your TaylorMade clubs at GOLFTEC
Custom fit for your swing
When you buy TaylorMade golf clubs off the rack, you're missing a huge step in maximizing your potential. Your clubs need to be custom fit to your own unique swing and ball flight characteristics. That's where GOLFTEC's proprietary, 60 to 90-minute club fitting process, TECFIT, helps to ensure your TaylorMade clubs are precisely fit to your swing. Watch to learn more and then talk to a local GOLFTEC Fitter.
Featured TaylorMade Equipment:


Exclusive TaylorMade Reviews and Videos:
TaylorMade TP5 and TP5x Golf Balls
*Pricing may vary by location. Contact your local GOLFTEC to purchase TaylorMade clubs.


Find the Closest GOLFTEC Improvement Center
Use Your Location
GOLFTEC Center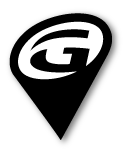 GOLFTEC Center
coming soon
Find Centers Near