Golf Channel Drills
presented by GOLFTEC


GOLFTEC has teamed up with Golf Channel to offer tips and drills during their live broadcasts. GOLFTEC hopes to educate and inform viewers about how data can be used to help you improve your game.
The latest Tips & Drills as seen on Golf Channel
A Club Fitting Had A Huge Impact On This Student's Game
Real Student - Real Results



Everything You Need to Improve
Technology that measures key body movements, unmatched data on the golf swing, video practice and more. At GOLFTEC, you have every tool you need to improve your entire game.




Buy Custom Fit Golf Clubs

Did you know nearly 90% of U.S. golfers use the wrong golf clubs for their game? That's why we sell clubs from top brands fully optimized to you through our club fitting process powered by TECFIT..






Your Own Personal Coach
At GOLFTEC, your lessons are led by a dedicated Coach whose sole purpose is tailoring instruction to you and serving as your guide so you achieve your goals on the golf course.



Find the Closest GOLFTEC Improvement Center
Use Your Location
GOLFTEC Center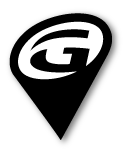 GOLFTEC Center
coming soon
Find Centers Near